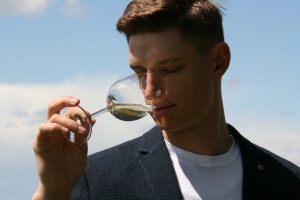 SATURDAY 3 SEPTEMBER 2022 14:00 - 20:00 // UPPER COURTYARD OF PTUJ CASTLE //
"The Statera Wine Estate brand has entered the wine market on the basis of many years of experience, hard work and tradition of the Kotolenko family.
Marija, Slavko and Gregor, with the help of the whole family, grow grapes on vines in which we have already poured our love and trust when planting the vineyards.
On the slopes of the eastern Halos, characterful, varietally distinctive, elegant and fresh wines are created that represent all that we Kotolenko are and live.
We want to show you a part of this life at the Promenade of Tastes in Celje. We look forward to seeing you again!"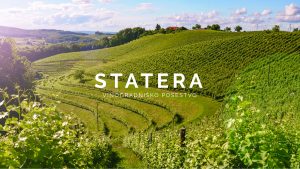 _____________________
Spend a day surrounded by one of the most beautiful castles in Slovenia.
Spend it at the Promenade of Flavours in Slovenia's oldest city.
The Ptuj Promenade of Tastes is held for the third time at Ptuj Castle, from where you can enjoy magnificent views of the vineyards of the Halos, the Slovenian Highlands and the Ljutomer-Ormož Highlands.
What does the Ptuj 2022 Promenade of Flavours have to offer?
- fine cuisine, married to the fine wines of Ptuj's vineyards.
- a musical surprise.
What does the €18 ticket include?
- tasting over sixty top wines,
- a tasting glass with the Salon Sauvignon logo,
- padlock.
Tickets can be booked at a pre-sale price of €16.
https://salonsauvignon.eu/#ptuj .
If you like the event, like it, share it and invite your friends, acquaintances, relatives, business partners.
https://www.facebook.com/events/2053397331536448/?ref=newsfeed
Let's have a great time at Ptuj Castle this Saturday in September!
We'll be hanging out at Ptuj Castle in all weathers.
The event is organised under the auspices of the Salon Sauvignon festival.
Partners: wine producers, gastronomic houses, the Ptuj - Ormož Regional Museum, the Ptuj Tourism Institute, the Spodnje Podravje Rural Youth Association, the Ptuj Agricultural and Forestry Institute.