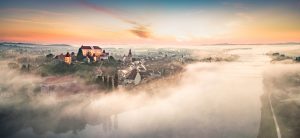 // SATURDAY 3 SEPTEMBER 2022, 14:00 - 20:00 // UPPER COURTYARD OF PTUJ CASTLE //
Eighteen top winemakers and two culinary houses, plus a tasting of the champions of the Salon Sauvignon Ptuj 2022 festival!
At least sixty wine and at least six gastronomic reasons to join us at the Promenade of Tastes Ptuj 2022.
Experience enogastronomy in the beautiful surroundings of Ptuj Castle, in the picturesque oldest Slovenian town!
For the treat of the day - Tadej Vesenjak, the inimitable singer-songwriter, poet of the Jerusalem hills.
_____________________
CULINAR
SMALL KITCHEN
INSTITUTE FOR
WINEMAKERS
PTUJ
PTUJSKA KLET
SCHOOL OF ECONOMICS, TOURISM AND
AGRICULTURE PTUJ
SLOVENIAN HIGHLANDS
REFERRAL
TOPLAK
THE SMITH
READ MORE
PERKO
EMIL
CVITANIC
HALLOSE
FAMILY
HARVEST
KRAMER
STATERA
JERUSALEM HILLS
PRA-VINO
HERGA
SHOSTER
RADGONSKO - KAPELSKE GORICE
STEYER
ABOVE
SLOVENIAN HORSE RIDING
CONTRACTOR
SPECIAL TASTING OF THE CHAMPIONS OF THE SALON SAUVIGNON FESTIVAL BY THE PTUJ SCHOOL OF ECONOMICS, TOURISM AND AGRICULTURE
CHAMPION
BRAČKO // SAUVIGNON 2021 DRY
CHAMPION IN THE AGED WINE CATEGORY
LEBER // SAUVIGNON PREMIUM FROM BARREL 2017 DRY
CHAMPION IN THE CABERNET SAUVIGNON CATEGORY
CELLAR BRDA // CABERNET SAUVIGNON BAGUERI 2017 DRY
OLJARJA
CAROLEA PRIMA
ŠTUMPERGER
ORGANISER
ITADAKIMASU
CO-ORGANISED BY
PTUJ - ORMOŽ REGIONAL MUSEUM
PTUJ INSTITUTE OF TOURISM
DONATOR
MESSER SLOVENIJA
PARTNERS
WINEGROWERS, GASTRONOMIC HOUSES, ASSOCIATION OF RURAL YOUTH OF THE LOWER SUB-REGION, AGRICULTURAL AND FORESTRY INSTITUTE PTUJ
THE EVENT TAKES PLACE UNDER THE AUSPICES OF THE FESTIVAL
THE SAUVIGNON SALON
https://salonsauvignon.eu
https://www.facebook.com/salonsauvignon
___________
Spend a day surrounded by one of the most beautiful castles in Slovenia.
Spend it at the Promenade of Flavours in Slovenia's oldest city.
The Ptuj Promenade of Tastes is held for the third time at Ptuj Castle, from where you can enjoy magnificent views of the vineyards of the Halos, the Slovenian Highlands and the Ljutomer-Ormož Highlands.
What does the €18 ticket include?
- tasting over sixty top wines,
- a tasting glass with the Salon Sauvignon logo,
- a coat hanger
- Concert by Tadej VESENJAK, singer-songwriter of Jeruzalemskie gorice.
Find out more about the Promenade of Flavours in the FB event
https://www.facebook.com/events/2053397331536448/?ref=newsfeed
where you can also book tickets at a pre-sale price of EUR 16.
If you like the event, like it, share it and invite your friends, acquaintances, relatives, business partners.
Let's have a great time at Ptuj Castle this Saturday in September!
We'll be hanging out at Ptuj Castle in all weathers.
@pokrajinski.muzej.ptuj.ormoz @visitptuj