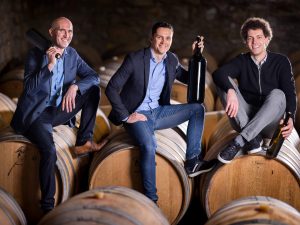 // 10 SEPTEMBER 2022 // 14:00 - 20:00 // OLD TOWN //
"Our vines grow on the sun-warmed, loamy soil of Slovenian Istria and in close proximity to the sea. We create superb wines with characteristic varietal aromas, fruity exuberance and pleasant harmony, reflecting the mighty tradition of winemaking and viticulture. Since 1947!
Where the sunny vines touch the freshness of the sea, we have been creating our story of viticulture and winemaking with passion and respect since 1947.
We respect the tradition of the wine culture of our ancestors, enriching it with our work and combining it with the charm of Istria.
The exceptional natural conditions have given the caring Istrian winemakers a strong tradition of winemaking and viticulture, which we at Vinakoper are passionate about continuing.
Ten sunny vineyard vineyards are spread over 570 hectares of Istrian soil.
Our wines symbolise the warmth and hospitality of Istria.
Get to know Istria in the best possible way - through our wines! We look forward to meeting you at the Promenade of Tastes in the City of Princes!
More about Vinakoper at:
https://www.facebook.com/vinakoper/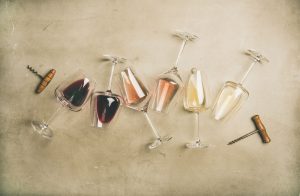 _________________________
You are cordially invited to one of the most picturesque city centres in Slovenia on Saturday 10 September - the Celje 2022 Promenade of Tastes, at a time when the vineyards surrounding the city smell sweetly of the sweetness of ripe grapes.
This Saturday, we will explore the Princely City with a wine tasting glass in hand from 2 pm until sunset at 8 pm.
What does the Celje 2022 Promenade of Flavours have to offer?
- top wines from the vineyards surrounding Celje, from Styria and Slovenia.
- fine cuisine from Celje's gastronomic houses.
- socialising and exploring the picturesque town centre with a glass of wine in hand.
- a musical surprise.
What is included in the €18 ticket?
- tasting over sixty top wines,
- a tasting glass with the Salon Sauvignon logo,
- padlock.
Find out more about the Promenade of Flavours in the FB event:
https://www.facebook.com/events/1107809909785375/?ref=newsfeed,
where you can also book tickets at a pre-sale price of EUR 16.
If you like the event, like it, share it and invite your friends, acquaintances, relatives, business partners.
May there be many of us in the Prince's City this Saturday!
In case of rain, the event will be postponed to 24 September 2022 from 14:00 - 20:00.
Organised by Itadakimasu Institute.
Co-organised by the Celeia Celje Institute.
Partners: winemakers, gastronomes, Vin.Ce Association, Wine & Art project.
The event is organised under the auspices of the Salon Sauvignon festival.
Find out more about Celje, the city of counts, on:
https://www.visitcelje.eu/sl/
https://www.facebook.com/gocelje/
https://www.facebook.com/knezjemestocelje/
@vin.ce_favorit
#wine 1TP4Culinary #enogastronomy #PPromenadaokusov #SalonSauvignon
#culinaryarts #enology #winetasting #promenade #association #socialising
#Prince-City #own of the Tropics #Town-City Core 1TP4Cities #Thailand #Slovakia #ourism
#cityofcounts #cityofcounts #dobimosevcelju #vinakoper
@vinakoper